12/10/2023
Dynamic pricing is coming to last mile logistics. What will it bring you?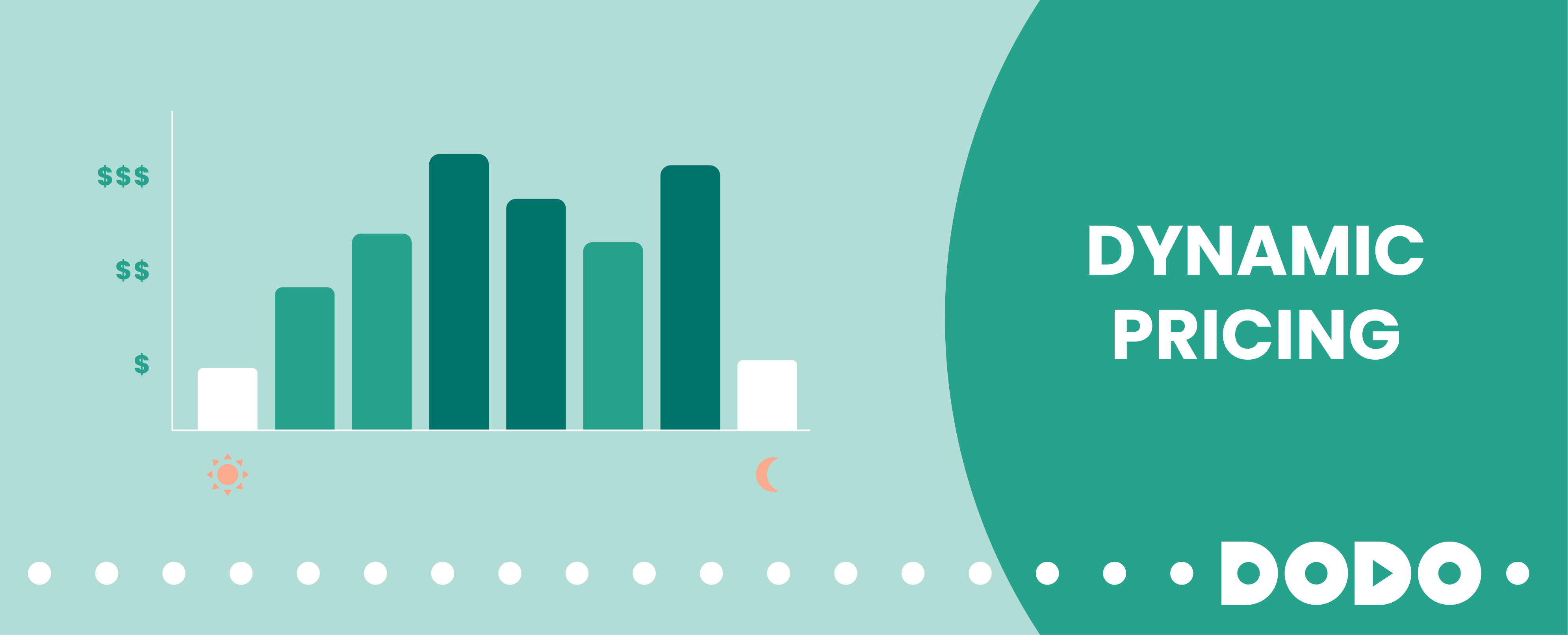 We normally order flights, hotels or taxis based on dynamic pricing. The rule of thumb is that the person who orders first or at the last minute, but for an unusual time or location, gets the better price. Last mile logistics has so far avoided this pricing. But only until this autumn, when we at DODO want to offer this innovative solution for last mile delivery to our customers. Join us to see what dynamic pricing can bring to e-commerce. 
What is dynamic pricing
Dynamic pricing is a pricing strategy where companies adjust the prices of their products or services in response to market dynamics. In this way, they optimize prices in real time using sophisticated algorithms and data analysis based on various factors such as demand, time of day, competition, and customer location.
At DODO, we like to base dynamic pricing for transportation primarily on internal financial data or, for example, the length of a selected time slot and the intensity to cover that time slot for a given order at a given location. A fully automated process will evaluate several parameters at once. The result will be a price that will be based on the current demand for a specific time slot and the estimated cost of delivery in that time.

Benefits of dynamic pricing for end customers
Dynamic pricing brings end customers the opportunity to get the same-day delivery service they want at a more attractive price. Let's say they want to order home delivery from their favorite grocery store, medicine, books or even sports equipment. But the fixed price of the fastest shipping is too high for them. However, if the store offers them the option to have the goods delivered the same day during off-peak hours, but cheaper, this may be a reason for these indecisive customers to place an order. In fact, the price of delivery is one of the deciding factors for purchase, according to market research. 
Benefits of dynamic shipping pricing for e-tailers
Pricing shipping dynamically brings several benefits to e-shops. Let's take a look at what this can look like in cooperation with us.
Profit optimization and higher conversions
Dynamic pricing allows us to optimize the shipping price according to the current demand and thus make your goods more attractive. During off-peak periods when demand is lower, we can also reduce the price of shipping, thereby attracting more customers who would not have ordered at a fixed (higher) delivery price.
Demand management
At times of peak demand, we can easily increase transport prices to manage the demand for delivery. Delivery will be better distributed over time, allowing orders to be processed more smoothly, for example at your restaurant and also at ours. This will reduce the pressure on your staff and couriers. And customers will always have a choice – either order at a higher price as soon as possible, or wait a while and pay less. Either way, their customer experience will remain positive.
Ahead of the competition
Using dynamic shipping pricing can also give you an advantage over your competitors. While a fixed price may be too high in some cases, with dynamic shipping pricing you can make your goods more attractive and ultimately cheaper in the eyes of your customers.
The basis for success: transparency
Customers always need to know how much they are paying and why. It is therefore up to us to set up the correct shipping price calculation and its automation. We are currently already working with some clients to test the concept, which we will offer for wider use in autumn 2023.
If you are interested in the possibility of dynamic pricing for transport, please contact us.