16/03/2023
5 things you should know about franchising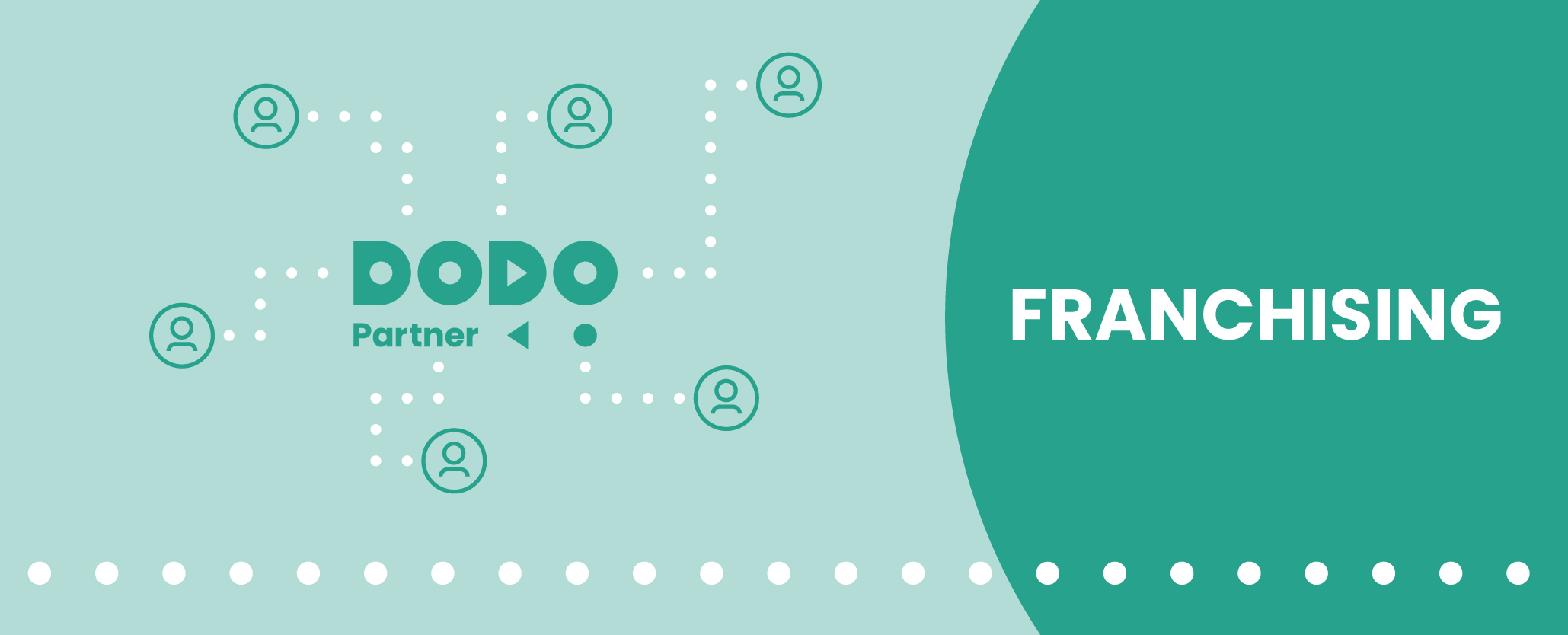 McDonald's, Starbucks, Tesco, but also Remax, Invia or Baťa. All of these brands operate on the principle of franchising, a concept that allows you to start your own branch of an existing chain with established know-how, proven workflows and often a significant marketing force. More and more entrepreneurs are attracted to setting up their own franchise, and the franchising principle is beginning to penetrate into sectors where we would not have expected to find it until recently – including logistics, where DODO and its partner program became a pioneer a few years ago.
Are you thinking about starting a business and are interested in franchising? Here are some interesting facts about the concept that you shouldn't miss.
1. Guaranteed clients as an opportunity for everyone
It takes a lot of effort, money and time to build a strong brand. But with a franchise, you get a stable customer base from day one and a brand that people already know well and know what to expect from. For example, sharing resources across the franchise group is also a huge advantage. And the sharing can extend to customers as well.
In our franchise concept, we guarantee partners a pre-agreed volume of shipments. As a franchisee, this takes the stress out of finding clients and allows you to go into business even if you are not very experienced in logistics, because with us you simply don't start from scratch.
2. Franchising is a low-risk business with minimal "mortality"
The vast majority of entrepreneurs go through birth pains, and some of them never get over them – last year alone, almost 100,000 companies closed down only in the Czech Republic. With a franchise license, on the other hand, you are buying a brand that already has an established and functional business model. In fact, getting involved in a franchise – whether it's a restaurant, fast food or auto parts dealership – shouldn't mean that the franchise owner throws you into the water and you try not to drown. Franchising is built on sharing – so that both parties benefit from working together under precise rules. And the speed with which new franchises are created is a testament to the profitability of the concept – on average, a new franchise opens every eight minutes.
3. Franchising means access to proven and functional know-how
Know-how is of immeasurable value in business and every entrepreneur rightfully protects it. Franchising, on the other hand, successfully uses its concept of sharing know-how. As a franchise partner, you "buy" the know-how and can build on it. Together with the license, you gain access to proven procedures, refined operational processes and technological background.
If we apply this principle again to the logistics industry, then in the case of DODO it is for example its own advanced software for precise route planning and management of all related logistics processes. You get access to this unique technology platform automatically, so you don't have to spend time on complicated and costly planning. This allows you to focus purely on the smooth running of your branch and the development of your business.
4. Franchising allows you to do business without high marketing costs
Marketing is a tough nut to crack for most (not only) budding entrepreneurs and can chew a rather large hole in a tight budget. Even more so if you don't understand marketing and are spending money without the necessary strategy. The franchise concept brings a major relief in this regard – you can leverage the support of an established brand that already has a set marketing strategy and access to better deals – for example, from suppliers. That's why at DODO, we take care of not only the IT infrastructure and the logistics side of things, but also the marketing, saving our franchisees a large part of their expenses.
5. How to get started?
Something you definitely can't do without when starting a franchise is the willingness to learn new things and step outside your comfort zone from time to time. It is also important to be able to lead a team (in the case of DODO, a team of couriers), motivate its members and be able to listen to them. You also need to prepare the initial finances that will enable you to start a successful franchise. But don't worry – you'll never be on your own. We're there from the start, guiding our partners through the whole process, offering regular training and other support. After all, that's why we were awarded Franchisor of the Year 2021.
Last mile logistics franchising is unique – not only in our country, but in the whole of Central Europe. DODO came up with its own concept, which has been growing and expanding for several years. We would be delighted if you joined us on our journey!
Are you interested in franchising with DODO? Contact us.