17/10/2023
Three ways to integrate your e-shop to DODO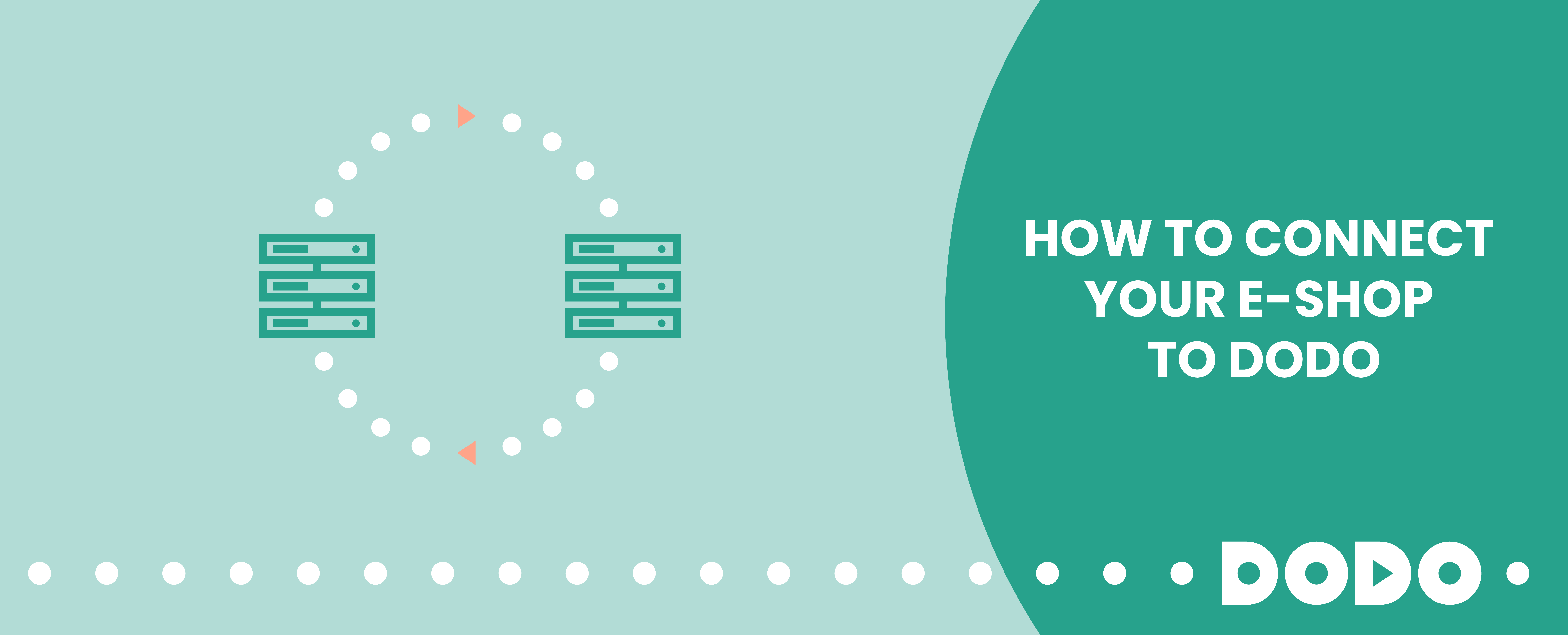 At DODO, we combine logistics and technology, which is why data is important to us. We need it to deliver your customers their orders on time, but also for efficient route planning. You, in turn, have the ability to track orders in real time thanks to our technology. Join us to find out what the 3 most common options for integrating your e-shop to our systems are and the advantages and disadvantages of each solution.
The different types of connections differ in the degree of automation of the delivery order process or scalability. On the other hand, the common advantage of all solutions is the control over capacity, i.e. the possibility to show on your website a pre-agreed number of delivery time slots that are sold in sequence.
API integration
API (Application Programming Interface) integration brings the greatest flexibility to both parties, as well as the ability to automate order processing. From a technical point of view, the connection process is more challenging, but once we set it up, it takes away a lot of hassle and manual work.

Benefits of API integration:
Customizability. API integration is very flexible and we can customize the entire delivery process to meet your needs.
Real-time updates. Real-time delivery information improves tracking and shipment management functionalities.
Automation. Thanks to the API, we avoid manual overwriting of data, making the entire delivery process easier for us and for you. And with a minimum of errors.
Scalability. API integration can grow with your business. We and the software will be ready for the increased volume of shipments.
Integration with other systems. If you need us to connect to multiple systems, such as a WMS or accounting software, we can do it best with API.
Disadvantages of API integration:
Higher technical requirements. API integration requires technical skill to set up and operate. If you don't have an in-house IT team, the process can be more challenging.
Implementation time. Compared to other options, API integration can take longer to set up.
Shoptet plugin
For those of you who use Shoptet, we've created a special plugin that automates the delivery process. Its integration is very easy. 

Benefits of Shoptet plugin:
Easy integration. We have developed the Shoptet plugin so that it can be easily integrated into your system. It doesn't require special technical knowledge; you can control everything in the Shoptet e-shop administration.
Automation. The plugin automatically synchronizes orders from your e-shop with our systems in real time. This avoids overwriting or forwarding data.
Error reduction. Thanks to automation and real-time synchronization, the likelihood of errors in the delivery process is reduced.
Efficiency. By using our plugin, you reduce the time consuming nature of processing deliveries so you can focus on other areas of your business.
Disadvantages of Shoptet plugin: 
Limited customizability. Although we designed the Shoptet plugin for maximum integration options, it is not as customizable as the API.
Dependence on a single provider. Should you decide not to run your e-commerce store on Shoptet in the future, you will also need to address the new DODO integration.
Customer Portal
The third way of transferring data to us is our "Customer Portal" service. On this platform, you can manually upload orders, for example, in the CSV format. We will then arrange for their delivery.

Benefits of the Customer Portal:
Simplicity. The Customer Portal solution does not require complex IT implementation or system interfacing. It is therefore ideal for smaller e-shops or for those shops that process a smaller number of orders.
Low costs. Customer Portal does not require any additional IT solution costs. It is fast, easy to use and cost-effective.
Export reports availability. Orders and delivery reports can be exported from the portal as CSV and then uploaded to other tools you use.
Order status information. Once logged into the Customer Portal, you have the ability to track when a shipment will be delivered. You will also see information about any courier delays.
Disadvantages of the Customer Portal:
Manual work. Unlike API integration or Shoptet plugins, Customer Portal requires manual order entry, which can be time consuming.
Less scalability. The Customer Portal solution is ideal for smaller order volumes. Larger partners or fast-growing ecommerce stores may find the portal no longer suitable over time.
Less automation. The customer portal doesn't have the same level of API integration or Shoptet plugin. This can lead to more errors in the delivery process.
More complicated to enter express delivery. If you need to do express delivery for a larger number of shipments, you have to manually enter them into the system yourself.
At DODO, we can handle smaller orders and large volumes of deliveries, with minimal or full automation. It's up to you and your e-shop's needs. We will always work with you to select a solution that maximizes efficiency and improves the customer experience.
Would you like to discuss which integration method is best for your e-shop? Contact us.