03/10/2023
Electromobility is a journey, but we are still at its beginning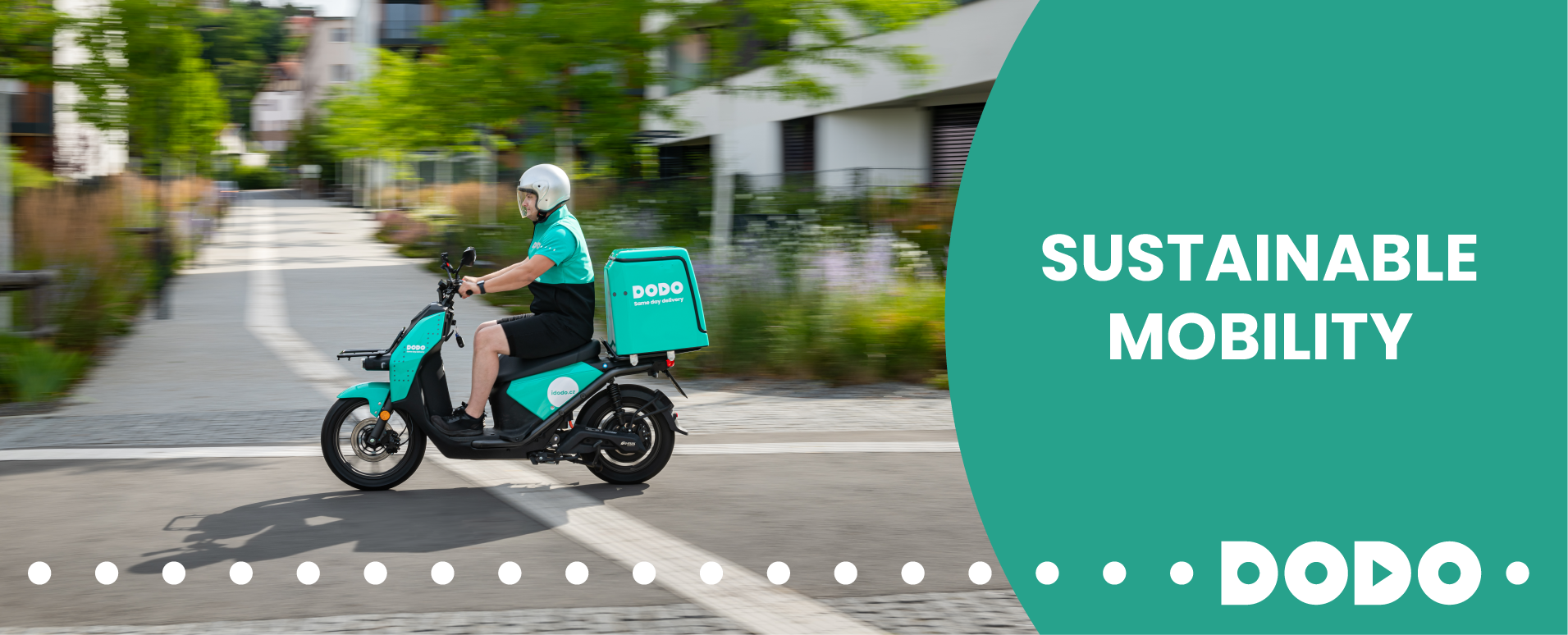 At DODO, we are well aware that last-mile logistics puts a strain on urban traffic and the environment. Our goal is therefore to find the most suitable combination of vehicles for individual districts and entire cities and to test alternative means of propulsion. One of these is electromobility. DODO couriers use electric cars, bicycles, electric cargo bikes, electric scooters and CNG cars. Come with us to see what (dis)advantages of electric cars we see in practice.
Demands for electro-mobility are also being made by the customers
Ecology is one of the pillars of our 3E sustainable approach and we are constantly looking for a balance between efficiency and environmental friendliness. We currently operate around 40 electric vehicles, including hybrids and electric scooters. In our case, their efficient use depends primarily on the availability of the necessary charging infrastructure.
Our goal is to align our capacity planning with the infrastructure so that we can integrate e-vehicles without negatively affecting the efficiency of our distribution. We believe that the positive impact of electromobility will be appreciated by both end customers and city residents as well as our clients.
"We are planning a gradual increase in the number of electric cars and electric scooters, and we are also consulting the possibilities of their use with our clients. We are already processing requests for the purchase of electric cars, for example from Tesco," says Martin Marek, COO of DODO Group.
We are testing different types of electric vehicles in our fleet. On the road you can therefore meet DODO in Renault Kangoo E-Tech, Peugeot e-208, Citroen ë-C4 or Vmoto Soco VS-1 scooters. Electric cars have many technical advantages compared to cars with combustion engines. They require less regular servicing (and therefore have lower maintenance costs), and they are easier and more comfortable to drive.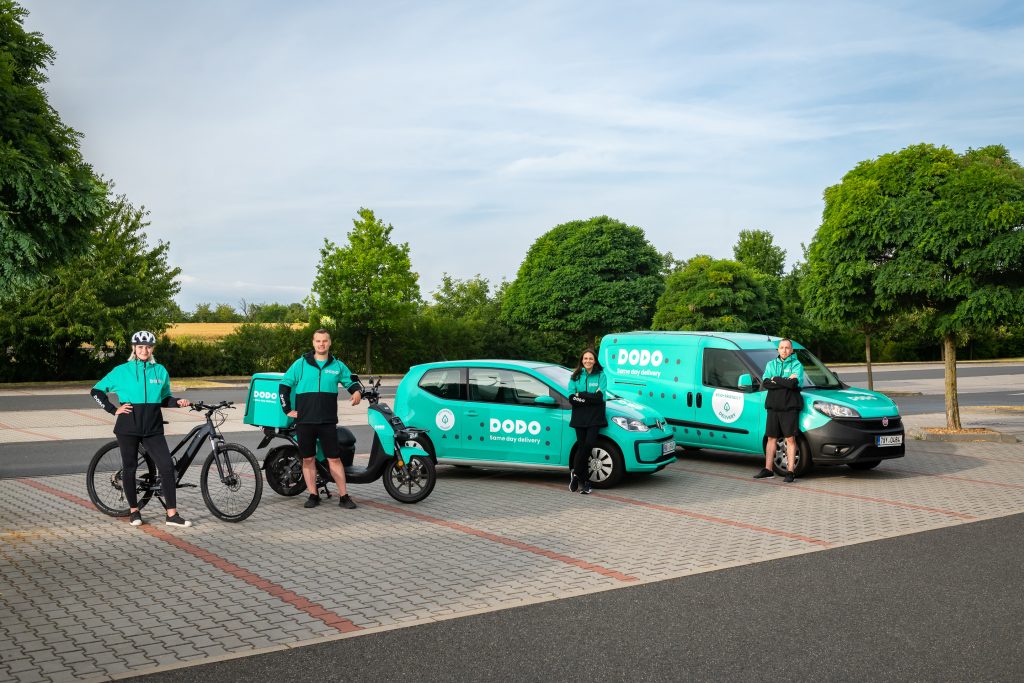 The EV market still has a few question marks to address
The use of EVs in companies still has several unresolved issues. These include battery life or the sale of used EVs. Due to the young nature of the EV market, leasing companies lack experience with EVs. This is also a barrier to greater deployment in corporate fleets. Banks, on the other hand, are already ready and see electromobility as one of the parameters that positively influences credit conditions. We are also looking at whether the state will decide to favor electromobility in the same way as in Western countries.
We believe that these issues will soon be resolved, the market for alternatively powered cars will continue to develop, better infrastructure will be created and the purchase price of electric cars will drop. All this will lead to a greater use of the electric vehicles. We are also keeping a close eye on other green transport options, such as hydrogen propulsion. We see green last-mile logistics as a way to meet increased demand with minimal impact on transport and the environment. You can find out what else we are doing for sustainability on our 3E sustainable approach page.