01/02/2023
DODO achieved a turnover of CZK 1.3 billion last year. It shipped more than 5.8 million orders in 76 cities across seven European countries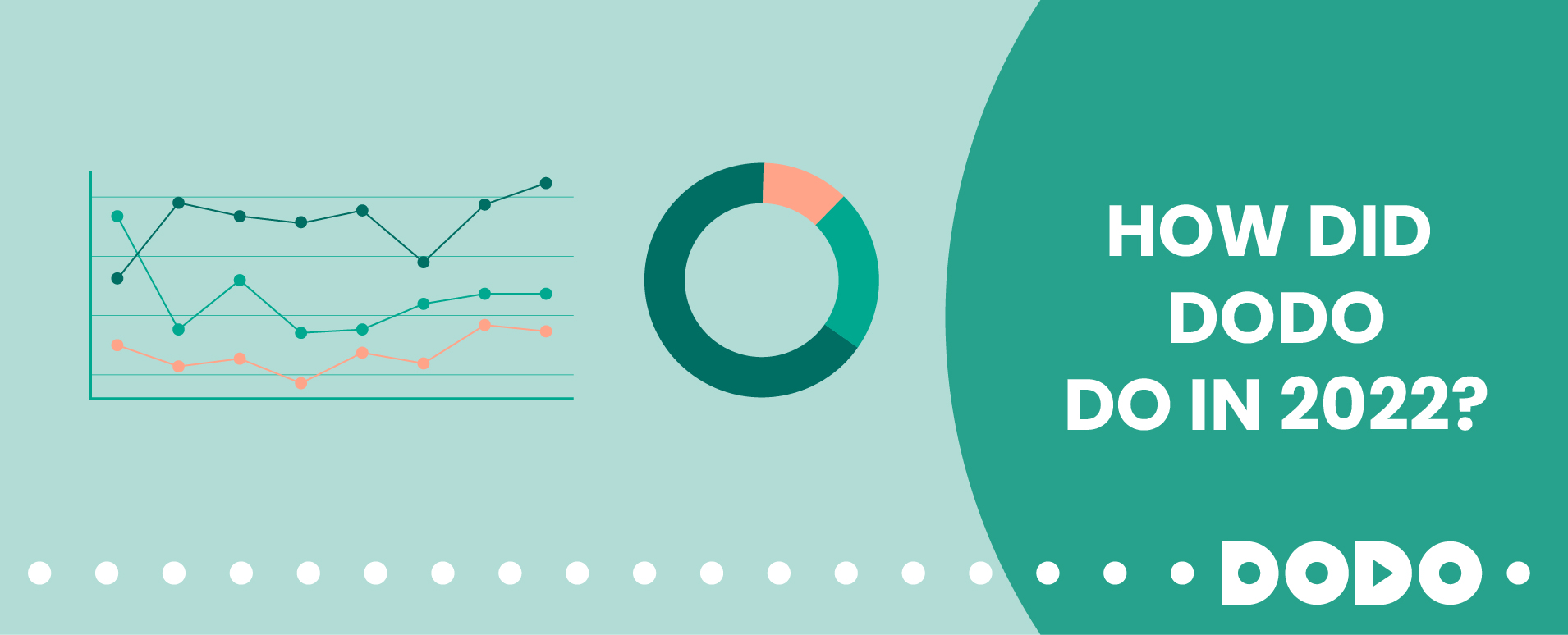 Prague, January 31, 2023: Logistics and technological company DODO delivered more than 5.8 million orders in 2022 and achieved its highest ever turnover of 1.3 billion CZK. Last year, 2,300 couriers and 1,000 vehicles drove for DODO in seven European countries, where the company serves multinational and local clients across 13 segments – from groceries to ready-to-eat food to drugstores, small electronics, and sporting goods. The company also completed a rebranding mid-last year and is now fully focused on its B2B business after completely eliminating its personal assistant services. For further development and expansion, the company acquired 1.5 billion CZK from investors led by Daniel Křetínský and Patrik Tkáč in the middle of the year.
Same-day logistics in 76 European cities and across 13 segments
In 2022, DODO has once again managed to surpass last year's figures, whether it is in terms of number of orders, turnover, or number of clients served. Last year, the company achieved a 49% annual increase in orders to the current 5.8 million, despite the challenging economic situation. The turnover of CZK 1.3 billion represents an annual growth of 39%. On the busiest day, DODO delivered a total of 25,497 orders across the markets, for example. In addition to more than 2,000 couriers, 230 back-office employees across development, finance, marketing, and sales teams ensured the smooth running of all logistics processes.
DODO operated in 76 cities across seven European markets last year, and by the end of 2022 the company was operating in 13 different market segments ranging from food to electronics and drugstores to pharmaceuticals. DODO's best-known clients include Tesco, Basket, Košík, supermarkets from the REWE group, Rossmann drugstores, Dr. Max and Benu pharmacies, as well as the Decathlon sports equipment chain.
In addition, foreign markets accounted for almost 40% of orders last year. Despite its very strong position in the domestic market, DODO is showing that the focus of its business will increasingly be abroad, with the company having big ambitions, especially in the DACH region, led by the strong German market.
The company underwent a rebranding in mid-2022, completing its transformation from the original personal assistant service to a logistics and technological company focused entirely on the B2B market segment. In May, the company also announced an investment from a group of investors led by Daniel Křetínský and Patrik Tkáč, who provided 60 million EUR, or roughly 1.5 billion CZK, to DODO, primarily for expansion into Western markets and further development of its technological platform.
"During the last year, we have focused on setting up mechanisms for systematic expansion into large Western markets, and in 2023 we want to make the most of this preparation. We continue to work on developing our own logistics platform, which is key to our operations and expansion, as well as focusing on our franchise model to expand as efficiently as possible. We have strong references, investor support, and capital to build local sales and operations teams. I believe that we will make significant progress on the expansion front over the next 12 months, focusing primarily on our core markets in Germany," says DODO Group CEO Michal Menšík.
Over 41 million kilometers and pressure for sustainability
In 2022, DODO couriers have covered over 41 million kilometers. With continued growth, DODO is thus naturally focusing more and more strongly on sustainability. The company uses a custom, data-driven logistics platform, GAIA, which takes care of precise route planning to minimize mileage and further accelerate delivery. At the same time, DODO regularly tests new delivery options, whether it is the use of electric jet skis for deliveries on Lake Balaton or, for example, testing the use of drones for urban delivery, which recently took place in Budapest.
"DODO has grown from a start-up into one of the champions of its field. We want to be one of the top three players in last-mile delivery in Europe in the long term, continuing to build a healthy and resilient business while setting new market standards in delivery across all segments – whether it's same-day delivery or a precise time slot according to customer preference. I believe that we are on a good track and that we are ready for further long-term growth, which e-commerce is undoubtedly facing, despite the current situation," Menšík summarizes plans for the coming year.
In addition to growth, new recruits, or the transition to group management, which was supported this year by, among others, new CEO for the Czech and Slovak markets Ivo Velíšek, the company can also be proud of winning the Franchisee of the Year competition or being ranked again in the Deloitte Fast50 list of the fastest growing technology companies in the region.