31/10/2023
Case Study: Same-Day Delivery for Decathlon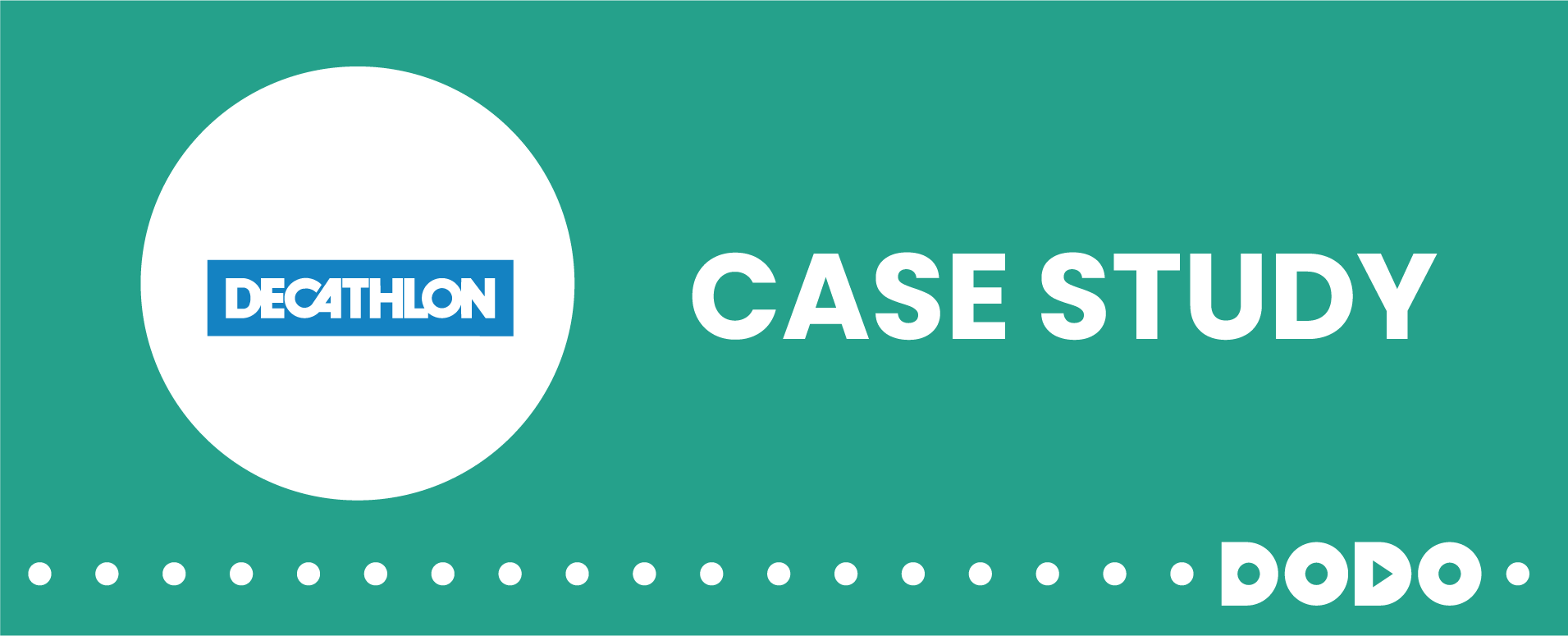 Decathlon's motto, "Making sports more accessible in the Czech Republic," stands doubly true. Thanks to our collaboration, customers can now order sports equipment with same-day delivery. This delivery solution stands out due to the unique service of delivering goods right behind the second door, a feature offered by only a few competitors. After a successful trial run in Prague, the service is set to expand to other cities and countries.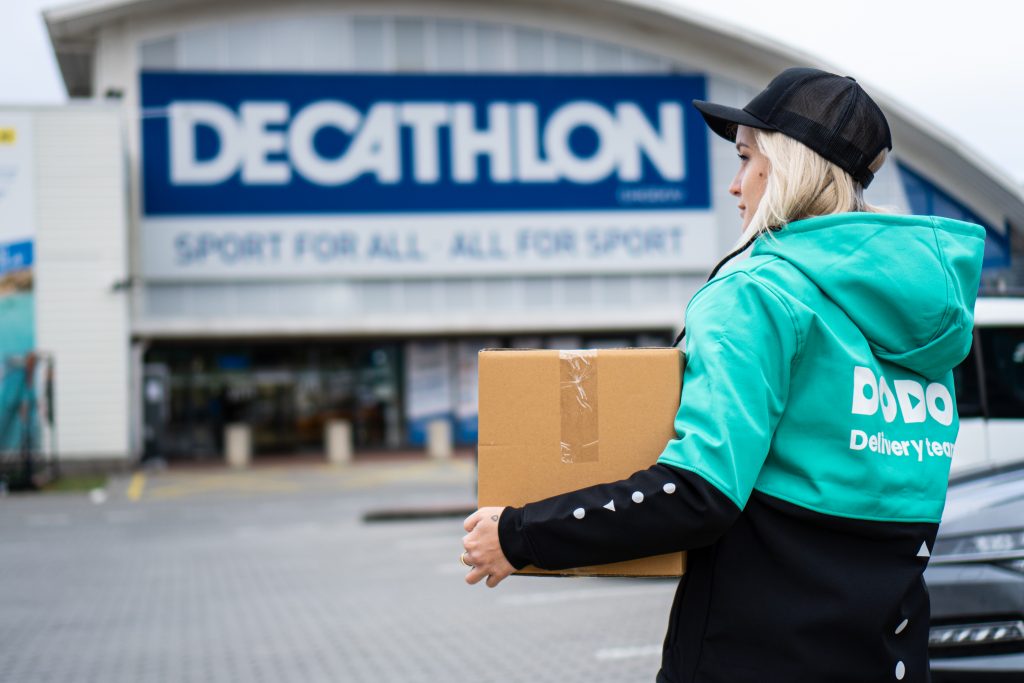 Eco-friendly delivery for both small and oversized parcels
Previously, the sports chain only offered its e-shop customers a delivery window of 1-3 days from the regional warehouse. In 2023, Decathlon revamped this by making same-day delivery available from one of the Prague stores. This change not only reduced delivery times but also introduced the option for weekend deliveries. The key feature was the promise of same-day, eco-friendly delivery, including delivery to the floors.
DODO was chosen as the delivery partner in the Czech Republic. DODO impressed Decathlon with eco-friendly approach and our willingness to provide solutions beyond the standard. For instance, couriers will deliver sports equipment right behind the second door, even on weekends. While express delivery is currently exclusive to Prague, it will soon extend to other Czech and Slovak cities. Notably, about 45% of orders are delivered in reused packaging, with plans to increase the focus on eco-packaging.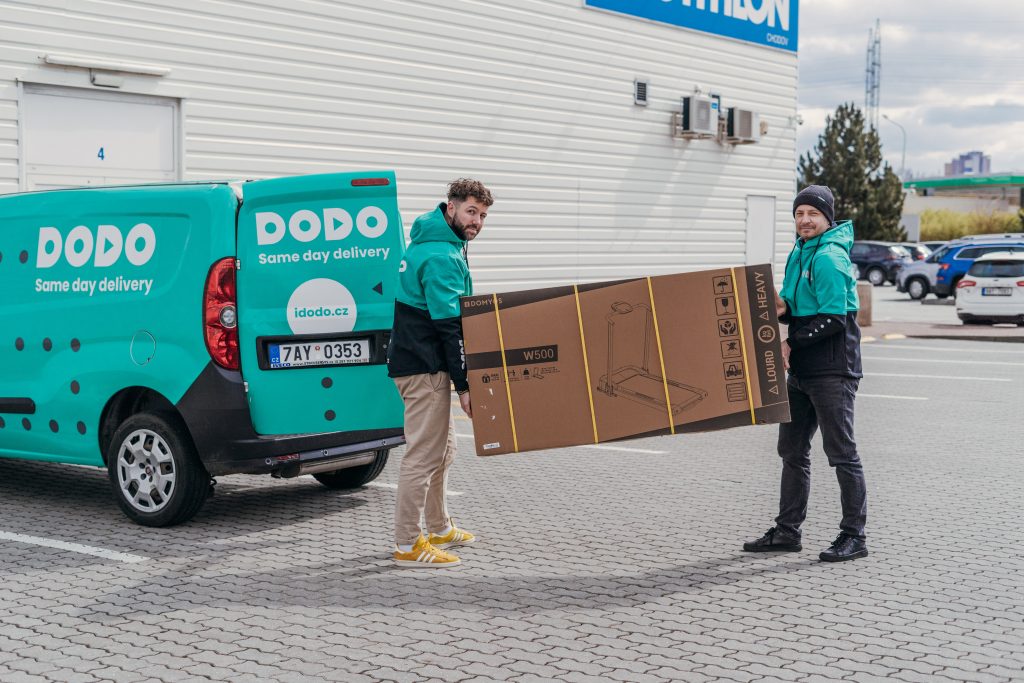 Implementation on a pan-European software platform
While we pride ourselves on eco-friendly transport and a proactive approach to both partners and end customers, integrating with the Woop platform posed a challenge. This last-mile delivery platform serves as a marketplace for shipping companies, where carriers typically choose their orders. In our scenario, we needed to be the exclusive carrier for specific areas with set delivery times. This required almost five months of daily coordination with Woop platform developers and Decathlon's IT department. Fortunately, we successfully completed the integration and launched the pilot.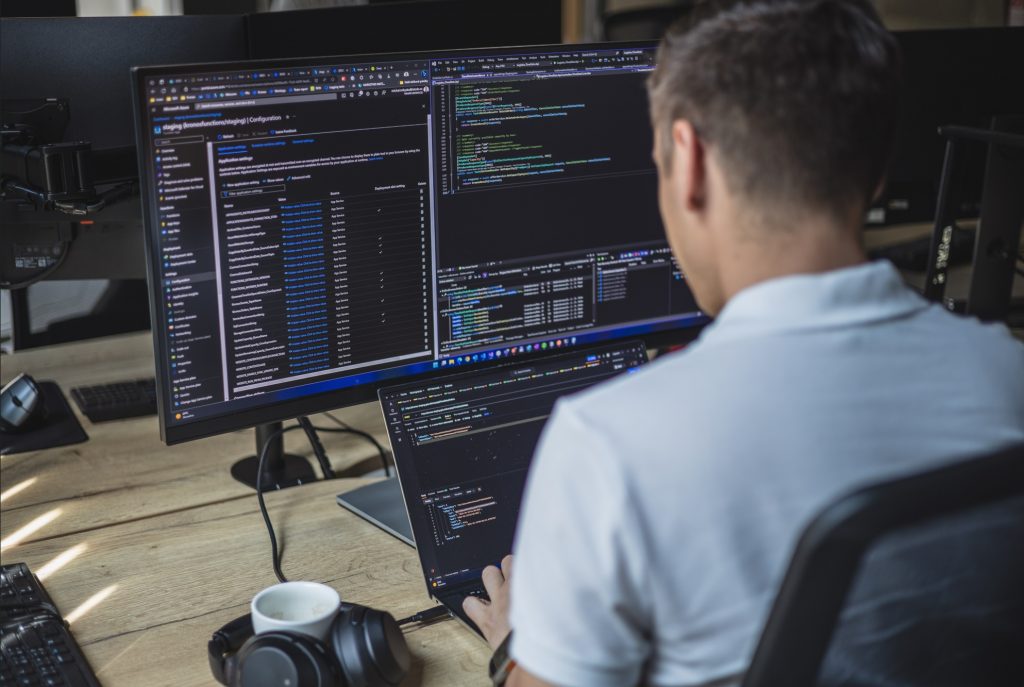 The success of the new service depends on both parties
The introduction of same-day delivery was a novelty for Decathlon customers. Its success hinges on both our delivery service and the e-shop's performance. To promote this, Decathlon chose promotional stands, web notifications, digital campaigns, and in-store order assistance. Especially for bulkier equipment orders, store assistants help customers place orders on the e-shop, with DODO handling delivery. In such cases, customers also benefit from a 50% discount on shipping.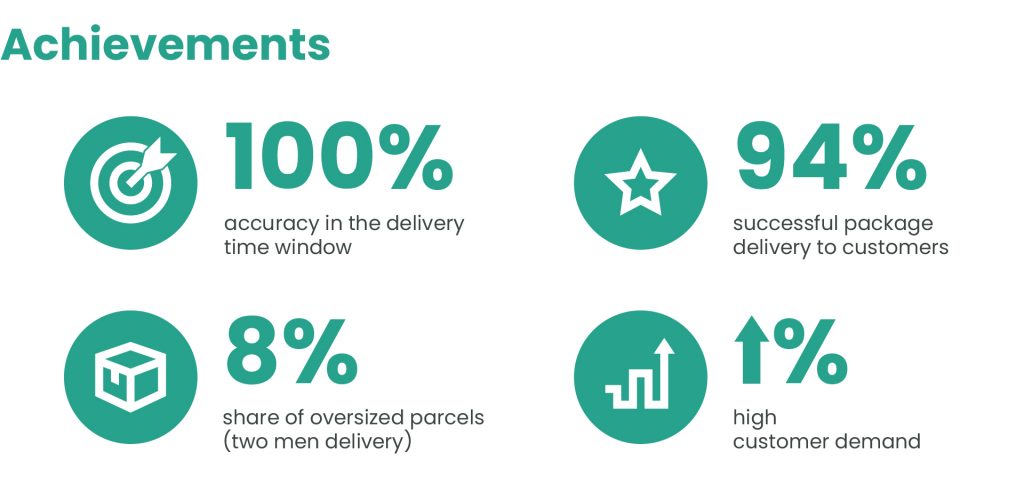 The trial phase highlighted the benefits of same-day delivery for both large and small items. There have been instances where the cost of the ordered goods was lower than the delivery fee. In such situations, immediate need takes precedence over cost. With same-day delivery, Decathlon addresses this demand, setting them ahead of competitors.

Due to high customer demand, the order deadline for same-day delivery was extended. Initially, orders had to be placed by 2 pm for delivery between 4 pm and 9 pm. Now, Decathlon accepts orders until 3 pm and if all cart items are in any of the Prague stores, it's delivered the same day between 5 pm and 9 pm.
The 100% delivery accuracy and 94% successful package delivery rates attest to the successfull collaboration with DODO, meeting top-tier customer service standards. This high-quality service has garnered trust, paving the way for expansion to other cities and countries. With the initial collaboration with the Woop platform, everything is streamlined. Stores simply need to enable same-day delivery, and the orders are automatically integrated into our system. This means that soon, customers across the Czech Republic, and later in Slovakia and Austria, can anticipate same-day delivery.
Do you want to outperform your competitors and offer your customers a service they will love? Contact us.