Join DODO
Experience the informal environment of this rapidly growing logistic-technological company and start your own career. Whether you become a courier or join the team of developers or become a specialist in marketing, project management or finance, you will certainly not be bored at DODO!
I'm interested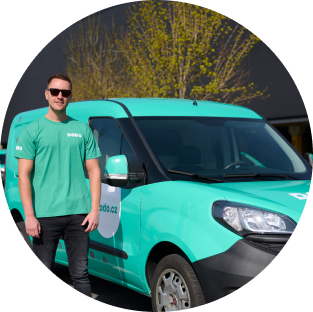 Flexibility – We have flexible working hours at DODO.
Career growth – You can grow with the company.
Informal atmosphere – We are all on first name terms at DODO.
A total of vacancies
KFC food delivery courrier Prague
Possible to start work immediately
Shift planning on weekly basis
XX per hour + tips
Delivery by smaller cars from various KFC stores
Job detail
Do you need help choosing?